One of the most important parts of applying for your status card is the portrait photo you take. This will end up being the photo of you on the card.
---
ISC (Indigenous Service Canada) has strict requirements for this photo.
Here's a quick, how-to for you.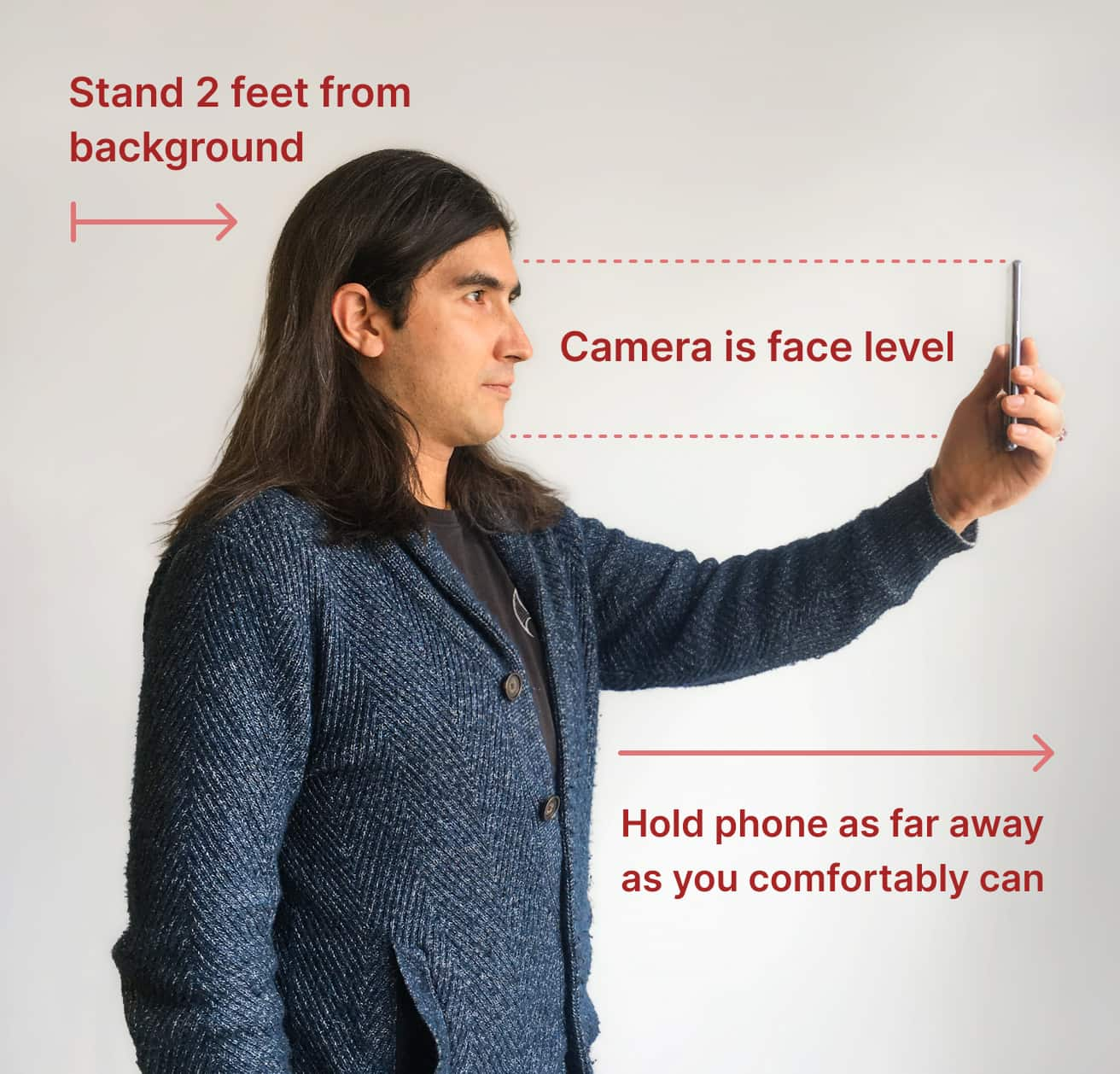 Detailed Photo Requirements
1. Background
✅ Please use a white or light coloured, blank background.
❌ No dark, busy, or patterned backgrounds
❌ No objects present in photo, for eg. lamp, framed photos on wall, or furniture


2. Body and Angle
✅ Photo must be taken straight on, with your face forward and shoulders square.
❌ Avoid taking the photo from up above or below your face
Tip: Ask a family member or friend to help take the photo.


3. Face and Expression
✅ Make sure your full face is visible, with eyes open and mouth closed displaying a neutral or resting expression.
❌ Ensure hair does not cover your face or eyes
❌ No smiles, sorry, but we hear you have a lovely one


4. Glasses
✅ Eyeglasses are acceptable, as long as your eyes are fully visible.
❌ Ensure there are no glares on your lenses that may obstruct your eyes in photo
❌ Sunglasses cannot be worn on either your face or the top of your head
5. Hats
✅ Head coverings required for medical or religious reasons are acceptable.
❌ No hats, baseball caps, toques, or fashion headwear
❌ Be mindful that acceptable head covering does not cast a dark shadow on your face or obstruct your eyes.
6. Lighting
✅ Make sure you have sufficient lighting when taking your photo.
❌ Avoid bright spots or dark shadows on one side of your face
Tip: Photos are best taken during the daytime, but may require additional lighting from a lamp or overhead light.
7. Shadows
✅ No body or lighting shadows are present on your background
❌ Avoid standing directly against your background
Tip: Stand a 2-3 feet away from wall to avoid casting shadows.


8. Camera Focus
✅ Photo must be sharp and in focus to accurately show your facial features
❌ Ensure your device's camera lens is free of finger smudges

❌ Do not wear a white/light t-shirt (as this tends to blend into a neutral background)

9. Photo Cropping
✅ Image does not need to be cropped.
❌ Do not crop your photo, allow for plenty of background space
More background space is better than less. If your photo requires cropping, our team will do it for you.
10. Photo Alterations
✅ Image must be an original unaltered photo of just yourself.
❌ Do not apply filters or alter your features in your photo
Tip: Take several photos and pick your best one!